Eddie McClintock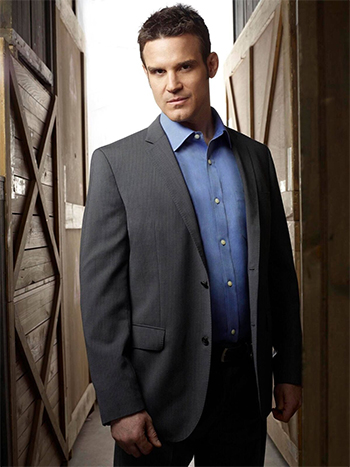 Archived Bio. Not part of the current Guest list.
Eddie McClintock recently starred in USA Network's conspiracy thriller
Shooter
as Jack Payne, a homeland security counterintelligence agent who works sharpshooting expert Ryan Phillippe, (
Secrets and Lies
and his former commanding officer Omar Epps, (
House
).
McClintock also starred for 5 years on Syfy's network most successful series
Warehouse 13
and on
Bones
, returning for the final season's special episodes. Eddie has also been seen on
Supergirl, Agents of Shield, Backstrom, Modern Family
, and
Witches of East End
. He was also seen opposite Nathan Fillion in the 2014 season finale of
Castle
. Among his many television credits, McClintock was memorable in multiple episode arcs of
Friends
and
Desperate Housewives
.
An award-winning actor, McClintock received recognition from the Burbank International Film Festival as Best Actor for his performance in the feature films
A Fish Story
and
Imagine
.
Prior, Eddie's last on-air series found him starring with Jane Curtin, Fred Savage, and William Devane in the comedy Crumbs. Before that, he performed with Neil Patrick Harris and Tony Shaloub in
Stark Raving Mad
and also Scott Foley in
A.U.S.A.
A father of two sons, McClintock currently resides in Los Angeles. McClintock will be hosting the Dragon Con Sunday night Masquerade