Mary Elizabeth McGlynn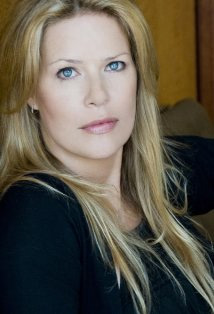 Archived Bio. Not part of the current Guest list.
Mary Elizabeth McGlynn is a voice over actress, writer, singer and director. As an actress, she portrayed Major Motoko Kusanagi in
Ghost In The Shell Innocence
,
Solid State Society
, and
Ghost In The Shell: Stand Alone Complex
for which she won the American Anime Award for Best Actress. You can also hear her as Sei in
Alpha Protocol
and Nora in
Final Fantasy XIII
. Some of her other popular roles are Cornelia in
Code Geas,
Kurenai from
Naruto
, Julia from
Cowboy Bebop
, Helba and Bordeau from
.hack
, Jagura from
Wolf's Rain
, and Caroline from
Vampire Hunter D
.
As a director, Mary Elizabeth has been directing
Naruto
for almost 8 years for which she received the 2008 SPJA award for best director. She also just finished directing Norman Reedus in
Ironman: Rise of the Technovores
. She also just finished directing the original series
Boing and Wild Animal Babies
. Mary Elizabeth co directed Marvel's
Ironman
,
Wolverine
,
X-Men
, and
Blade
for G4. She has directed the four
Naruto
movies as well as
Stitch!
,
Cowboy Bebop
the series,
Cowboy Bebop: Knockin' on Heaven's Door
,
Wolf's Rain
,
Digimon
seasons 3 and 4, the movie
Appleseed
and was a co-writer for the American adaptation of
Metropolis
. She also directed the original animated series
Gormiti Lords of Nature
for Cartoon Network.
Mary Elizabeth has had the great honor of singing the music of Akira Yamaoka for the movies
Julia X
and
Silent Hill
as well as the games:
Silent Hill 3, 4, 5
,
Origins
,
Downpour
,
Silent Hill: Shattered Memories
, which she co-directed as well as
Book of Memories
and the re-release of
Silent Hill 2/3
which she directed.
For the gaming world she directed Samuel L. Jackson and Ron Perlman as well as the rest of the original cast in the
Afro Samurai
game. She also directed the entire cast of
iCarly
for their interactive game. Mary Elizabeth has directed the voice work for
Soul Calibur Legends
,
Resident Evil: Umbrella Chronicles
,
Devil May Cry 3, 3.5
and
4
,
Spyhunter
, the
Naruto Clash of Ninja
and
Ultimate Ninja
series, as well being second director for
Kung Fu Panda
.