Richard Harmon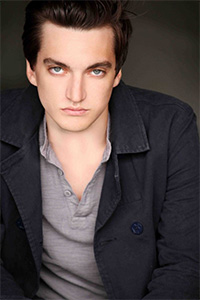 Richard Harmon was born in Mississauga, Ontario, Canada on August 18, 1991. His parents are director Allan Harmon and producer Cynde Harmon; his sister is actress Jessica Harmon. He made his acting debut in the 2002 television series
Jeremiah
.
Richard is a fan of American football, especially the Notre Dame Fighting Irish football team. He also is a fan of the television show
SpongeBob SquarePants
and of Bob Dylan and The Rolling Stones. He is a supporter of LGBT rights and considers himself a feminist.
He is best known for his role as John Murphy in CW's
The 100
. Harmon is also known for his roles as Jasper Ames in the
The Killing
and Julian Randol on
Continuum
. Harmon received critical praise for his role in the movie
If I Had Wings
.