Matt Smith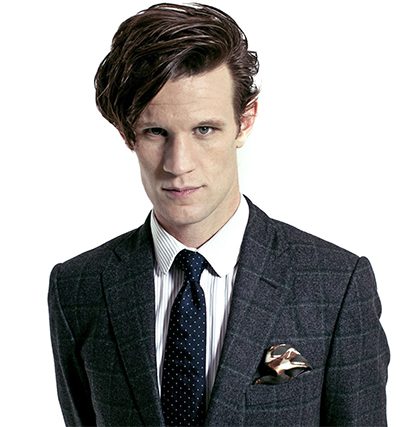 Archived Bio. Not part of the current Guest list.
Matthew Smith was born and raised in Northampton, Northamptonshire, England. He was educated at Northampton School For Boys. Smith studied Drama and Creative Writing at the University of East Anglia. He got into acting through the National Youth Theatre and performed with the Royal Court and the National Theatre.
Smith made his television debut in
The Ruby in the Smoke
(2006) and won several further roles on television but was largely unknown when he was announced as the surprise choice for the role of the Eleventh Doctor in
Doctor Who
. He was younger than any other actor to have taken the role (Peter Davison was previously the youngest, aged 29 when he was cast in 1981). Smith starred in 49 episodes of
Doctor Who
(three short of his predecessor, David Tennant). He left in the momentous 50th anniversary year of the
Doctor Who
legend in 2013, which included starring in the 50th anniversary special,
Doctor Who: The Day of the Doctor
(2013) and acting with Tennant, guest star John Hurt, and the oldest living and longest-serving actor to play the Doctor, Tom Baker.
Since leaving
Doctor Who
, Smith has launched himself into a film career. Smith will be appearing Saturday and Sunday.