Joe Kelly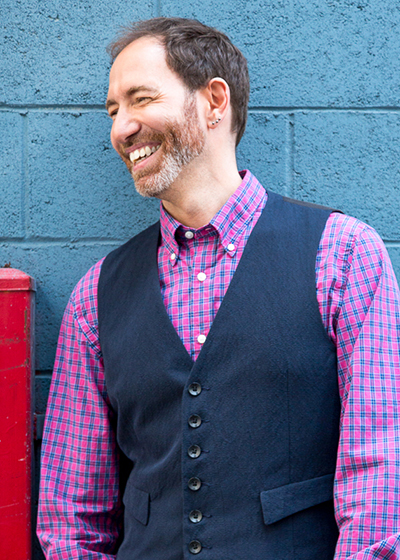 Man of Action Entertainment is the bi-coastal writers' collective behind comic's largest franchise characters as well as original characters published by their Man of Action imprint at Image Comics. The four met while working on Marvel and DC most prized franchises from
Superman
to
X-Men
and realized that they were stronger together. Their original creations include
Ben 10
, the $4.5 billion boys' action franchise for which they're also executive producing the new iteration, and
Generator Rex
, both for Cartoon Network. Dentsu handpicked them to create/write/executive produce the all new
Mega Man
series that debuts on Cartoon Network next year. Man of Action launched Disney XD's
Marvel's Ultimate Spider-Man
and
Marvel's Avengers Assemble
as EXP/writers. Man of Action also created the characters and team
Big Hero 6
, featured in Disney/Marvel's Academy Award-winning feature and the only comic book IP to win that award.
In comics, Joe Kelly's Eisner-nominated
I Kill Giants
(illustrated by Ken Niimura) received numerous awards and accolades domestically and internationally including the "International Manga Award" in 2012 and was named the one of the "Top Ten Great Graphic Novels for Teens" by the Young Adult Library Services Association upon its release. Now,
I Kill Giants
is in post-production as a feature film with a script by Kelly and produced by Kelly, Man of Action Entertainment, Chris Columbus' 1492 Pictures, XYZ Films and UMedia. Kelly's legendary
Superman
story, Action Comics #775: "What's So Funny About Truth, Justice & the American Way?" was turned into a hit DC Universe 2012 animated film,
Superman vs. The Elite
, scripted by Kelly. He's long been credited with revising and revitalizing
Deadpool
and his creative thumbprint informed the characters, villains, and origin story featured in the mega-hit film franchise.
Kelly's recent comic book projects include the dark irreverent comedy,
Bad Dog, Four Eyes
, the genre-splicing revenge tale about dragon-fighting in depression-era Manhattan, and
BANG!TANGO
, a crime noir thriller that is violent, sexy, and perverse while simultaneously an examination of violence, sex, and perversion. Kelly also launched the
New York Times
bestseller
Spider-Man/Deadpool
for Marvel. His MOA/Image series,
Kid Savage
, debuted in May and was Image's FCBD selection in 2017 and his Kickstarter-funded short film,
Poughkeepsie
, debuts this year.
Man of Action are the creator/producer/writers of current and upcoming live-action feature films and TV series based on their original comic books and graphic novels including
I Kill Giants, Officer Downe, Kafka, The Crusades
, and
The Great Unknown
.