Ray Chase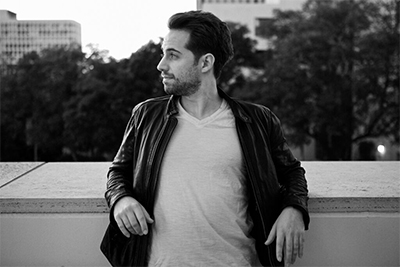 Ray Chase is an actor who has attached himself to a great many video games and anime in a very short amount of time. In the last few years, fans recognize him as the main character Noctis in
Final Fantasy XV
, Master of Masters from
Kingdom Hearts,
David Shield from
My Hero Academia: Two Heroes
, Artorius from
Tales Of Berseria
, Roy/Gauis/Alphonse/Fernand from
Fire Emblem
, Eve from
Nier Automata
, and his most celebrated role as the Subway Announcer in
Persona 5.
He's also made minor appearances in
Mass Effect Andromeda, Horizon: Zero Dawn, Deus Ex: MD, Xenoblade Chronicles X
, and
Tyranny
. His anime roles include Keith Flick in
B: The Beginning
, Puri Puri Prisoner in
One Punch Man
, Yuu Otosaka in
Charlotte
, Yukiatsu in
Anohana: The Flower We Saw That Day
, Howzer in
Seven Deadly Sins
, Hanzo/Squala in
Hunter X Hunter
, Rubber Soul in
Jojo's Bizarre Adventure
, as well as joining the casts of
Your Name, Berserk, Mob Psycho 100, Gundam: Iron Blooded Orphans, Blue Exorcist, Fairy Tail
, and many others! He is a proud founding member of the comedy and gaming troupe
Loud, Annoying, and Very Annoying
(
LAVA
), which he shares with fellow actors Max Mittelman and Robbie Daymond.