Tamara Duarte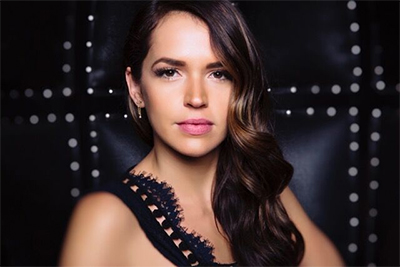 Tamara Duarte is adding her name to the list of talented Canadians. Tamara is perhaps best known for her heated love story with Fiona on the hit television series
Degrassi: The Next Generation
(Nickelodeon). You may know her as Haley Colton on Stephen King's
HAVEN
(SyFy), Mandy Plitt in season 4, 5 and 6 on Netflix. She has just been announced as a recurring guest star on
Wynonna Earp
(Syfy, Netflix and Space TV) as Rosita Bustillos where she spices things up. She is currently shooting the fourth season of
Hard Rock Med
, made an appearance on CBC's new show Caught and Back in production for
Longmire
.
Tamara has also loomed into the Indie film world with her gritty, funny and thought-provoking portrayals in the Netflix films like
My EX EX
and
Bottom of The World
with Jena Malone and Doug Smith. Starring and nominatied for best actress in
Badsville
with Emilio Rivera, directed by April Mullen and having her debut at TIFF in
The F-Word
staring Daniel Radcliffe. She caught the acting bug at a very young age by watching, and later starring in,
Folklore
plays at the Vitoria Setubal Community Club of Toronto. Booking her first job in a hair commercial at 14 then later pursuing acting professionally at 18 while obtaining a Business-Marketing degree at Guelph Humber university. She was Associate Producer of her first film behind the camera,
Verona
, directed by Laurie Lynd. The controversial LGBT short film ran the festival circuit in the US and won several awards.
When Tamara isn't busy working in film and TV in all capacities she spends her time reading, practicing yoga, being a wife and step momma, and shadowing directors like TJ Scott.