Michael Hogan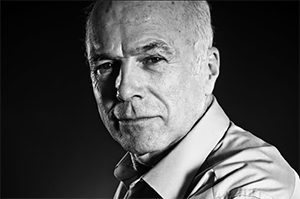 Archived Bio. Not part of the current Guest list.
Everybody knows the XO, Colonel Saul Tigh, of the
Battlestar Galactica
! Michael Hogan has well over a hundred film TV and audio credits to his name. The terrifying werewolf killer, Grandpa Gerrard Argent on MTV's
Teen Wolf
, General Slade Wilson/Deathstroke on
Smallville
, Sean Barlow on
The Mentalist
, General Donovan on
Falling Skies
. As a voice actor, some video games are
The Elder ScrollsV: Skyrim
as General Tullius,
Fallout: New Vegas
as Doc Mitchell,
Mass Effect 2 & 3
as Captain/Commander Bailey. He and his wife, Susan Hogan, (Captain Doyle Franks on
BSG
) met and married while attending the National Theatre School of Canada in the late sixties. They have graced stages and screens, together and separately ever since.
So say we all!