Laura Anne Gilman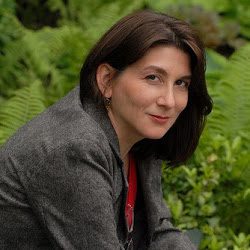 Archived Bio. Not part of the current Guest list.
Laura Anne Gilman's work ranges from the Nebula award-nominated
Vineart War
epic fantasy trilogy to the SF/horror collection
Dragon Virus
, to the long-running
Cosa Nostradamus
urban fantasy series. Her next novel,
Silver on the Road
, will be out from Saga Press/Simon & Schuster in Fall 2015. Her short fiction has appeared in more than fifty print and digital magazines and anthologies, including the forthcoming
Temporally Out of Order
.
Ms. Gilman also writes the
Gin and Tonic
mysteries for Simon & Schuster under the name L.A. Kornetsky.
You can learn more about her work at www.lauraannegilman.net