Nick Groff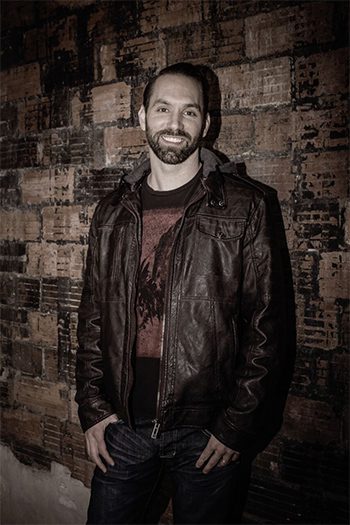 Archived Bio. Not part of the current Guest list.
Nick Groff has been fascinated with the paranormal since childhood. Given his own near-death experience as a kid, Nick has been chasing ghosts for most of his life. In 2009 Groff had a face-to-face encounter with a solid lady spirit at the Linda Vista Hospital, this experience pushed Groff even further to researching the supernatural. Groff is determined and passoniately seeking new evidence of the AfterLife. His goal is to discover a breakthrough in paranormal research.
After graduating from the University of Nevada with a B.A. in Film, Groff made his big break in 2004 that he co-wrote, co-produced, co-directed, co-edited, and co-starred in
Ghost Adventures: The Original Documentary
that aired to more than 1.2 million viewers on the SciFi Channel in 2007. The film was a winner at the Los Angeles Film/Video Festival and was nominated for "Best Feature Film" at the Eerie Horror Film Festival. The documentary served as a pilot for the
Ghost Adventures
television series that debuted in 2008. Nick was an Executive Producer, Co-host, and Investigator for seasons 1-10. Groff is the author of the book
Chasing Spirits: The Building of the Ghost Adventures Crew
. Nick is also the Executive Producer for
Ghost Stalkers
on Destination America. Nick is currently starring in
Paranormal Lockdown
on Destination America and tours the country doing events and investigating the paranormal with his fans.