Kris Holden-Ried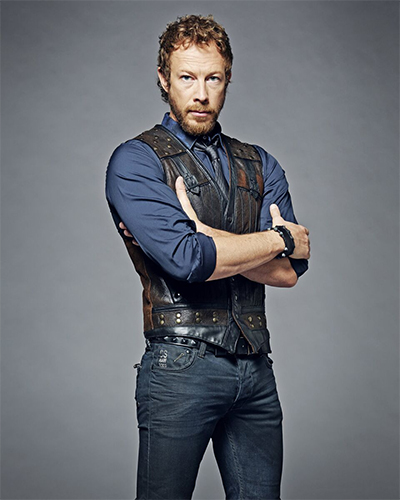 Kris Holden-Ried is a Canadian actor. In 2007, he portrayed William Compton in the first seven episodes of the Showtime series
The Tudors
. In 2010, in the television series
Lost Girl
, his character is a Fae wolf-shifter, employed in the human world as a cop. He played Quint Lane, the mutated lycan, in the film
Underworld: Awakening
(2012). In 2013 he voiced Captain Canuck in the animated web series of the same name.
Holden-Ried studied at Montreal's Concordia University School of Business. At his first audition, he landed the leading role in 12th century drama
Young Ivanhoe
. Holden-Ried was a champion competitor in riding and fencing. He is a former member of the Canadian National Pentathlon Team and has a silver medal from both the Pan American and Pan Pacific Pentathlon Championships. Holden-Ried has trained with Uta Hagen's Master Class Scene Study, with Janine Manatis as well as at the Green Room Actor's Workshop and the National Film Acting School.