Courtenay Taylor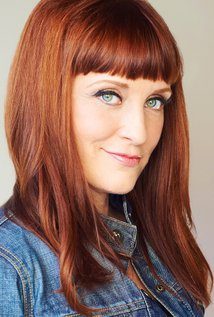 Psychotic biotic? Check. Post-apocalyptic wasteland wanderer? Check. Six to 11 year old superhero in training? Check and check! That's right; Jack from the
Mass Effect
games, Sole Survivor in
Fallout 4
and K.O. on Cartoon Network's
OK K.O.- Let's Be Heroes!
all share the same vocal cords…those of actress Courtenay Taylor!
You'll also recognize her voice as that of Ada Wong in
Resident Evil 6
and
RE:Damnation
, Serina in
Halo Wars
, Jedi Juhani in
Star Wars: Knights Of The Old Republic
, and Amanda Holliday in
Destiny
. She's Starla on CN's
Regular Show
, Hex in the
Skylanders
franchise, and voices roles in other popular video games like Telltale's
Guardians of the Galaxy, Titanfall 2, Evolve, XCom, Halo Wars, Fallout New Vegas
, and 100+ more!
You may also see her in live action projects like the cult classic Cannes-awarded feature
Rubber
as well as TV shows like
Criminal Minds
.