Bitsie Tulloch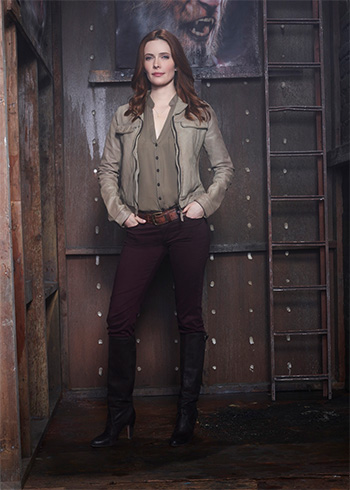 Archived Bio. Not part of the current Guest list.
Bitsie Tulloch is an American actress that has played the lead role in Ed Zwick and Marshall Herskovitz's drama
quarterlife
, which premiered on NBC in early 2008, appeared on television shows
House
,
Cold Case
,
The West Wing
,
Moonlight
, and
Outlaw
, and filmed a role as a Dharma initiative scientist for the ABC series
Lost
, but her role was re-cast due to scheduling conflicts with
quarterlife
.
In 2009, Tulloch shot one of the 3 leads in HBO's buzzed-about comedy pilot
Washingtonienne
based on the book by Jessica Cutler. In early 2010 she filmed
Most Likely to Succeed
, a 1/2 hour comedy pilot for Imagine Entertainment through the FOX network, and a recurring role on NBC's
Outlaw
.
She is one of the series regulars on NBC's series
Grimm
, described as a dark but fantastical cop drama about a world in which characters inspired by Grimms' Fairy Tales exist. Tulloch's heritage and fluency with the Spanish language were written into the role.