Jennifer Morrison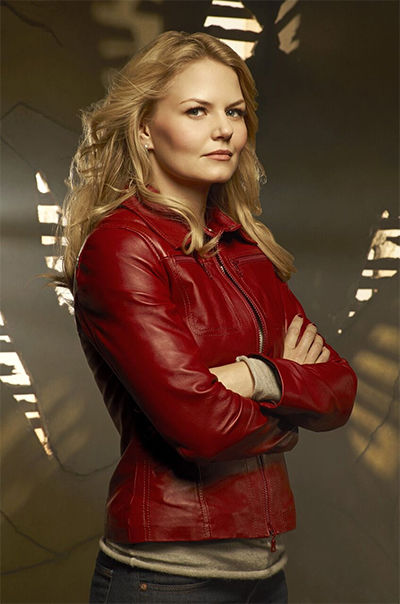 Archived Bio. Not part of the current Guest list.
Jennifer Morrison's first leading role came in the 2000 film
Urban Legends: Final Cut
, and she has since gone on to appear in films including
Grind
(2003),
Surviving Christmas
(2004), and
Mr. & Mrs. Smit
h (2005).
In 2004, Morrison won the role of immunologist Dr. Allison Cameron on
House
. She played this role for the first six seasons of the show, from 2004 to 2009. Morrison's character left in 2009 in an episode called "Teamwork," but returned in the 2010 episode "Lockdown". Cameron's story concluded at this point. Morrison returned in Season 8 for the series finale "Everybody Dies" in 2012.
In 2009, Morrison returned to the big screen, appearing in the opening scene of J. J. Abrams'
Star Trek
reboot as James T. Kirk's mother, Winona.
In the fall of 2010 Morrison appeared as a guest-star in the fourth episode of NBC's
Chase
. She played the role of Faith, a single mother-turned-fugitive, who embarks on a bloody killing spree across Texas with her little daughter. She then joined the cast of CBS's
How I Met Your Mother
as recurring character Zoey Pierson, a mischievous architecture nerd and love interest of main character Ted Mosby, and "the biggest female character we've maybe ever added to the show in Ted's life", according to executive producer Craig Thomas.
In 2011, Morrison appeared in
Warrior
, a film about two estranged brothers who enter a mixed martial arts tournament and are forced to confront their struggling relationship with each other and with their father. Since October 2011, Morrison had a starring role in ABC's
Once Upon a Time
. She played the role of Emma Swan, a bail bonds collector who turns out to be the missing daughter of Snow White and Prince Charming.
In April 2016, Morrison launched her own film production company, Apartment 3C Productions, named after the apartment she shared with her friends during her time at Loyola University Chicago. She directed her first feature film,
Sun Dogs
, under this label during the summer of 2016. In December 2017, it was announced that Netflix had acquired worldwide streaming rights to the film.
In March 2017, it was announced that Morrison was cast as Stephanie in an off-Broadway revival of the play
The End of Longing
. The performance lasted from May 18 to July 1, 2017.
Morrison will be appearing Sunday and Monday only.