Adrian Pasdar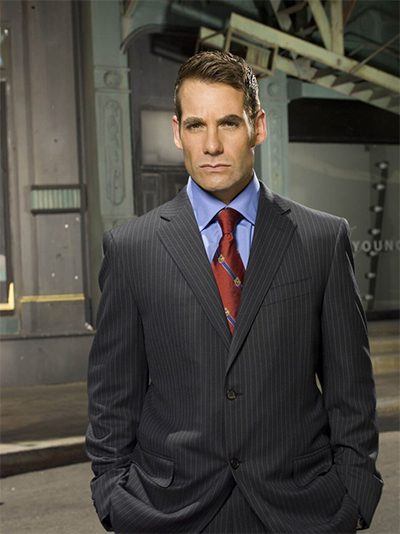 Archived Bio. Not part of the current Guest list.
Adrian Pasdar has established himself as one of the finest and most versatile actors on the scene today. Taking on challenging roles and projects, Pasdar has carved out a diverse career in movies, television and on stage.
Pasdar is currently gearing up for season six of Marvels
Agents of S.H.I.E.L.D
. on ABC as the bracingly funny Col Glenn Talbot who at the end of last season transformed into the the Marvel character GRAVITON.
Adrian has also been recurring as Morgan Edge in the CW's
Supergirl
which is about to start filming season four.
He recently spent two seasons playing Nolan Burgess on the USA cable series
Colony
as well as the film
Coming Through the Rye
and a starring role in the ABC pilot
Kingmakers
.
Pasdar also starred for four seasons on the hit NBC series
Heroes
playing the flying Senator Nathan Petrelli and two seasons on the ABC Family series
The Lying Game
and title role in the cult series
Profit
for Fox.Voice over is also a vital part of Pasdar's talent as he was the voice of
Iron Man
on four animated series, most notably
Avengers Assemble
for three years and still recurs on Disney XD's series
Milo Murphy's Law
. On stage, he appeared in the production of the musical
Atlanta
at the Geffen Playhouse. Pasdar was the co-writer of the musical with Grammy award winning composer Marcus Hummon and Adrian co-directed the musical as well.
Feature films include starring roles in the fan favorite
Near Dark
as well as
Carlitos's Way, Cookie, Just Like a Woman, Vital Signs.
and
Second Hand Lions
. Pasdar directed the independent film
CEMENT
starring Jeffrey Wright and the late Christopher Penn which collected the Grand Jury Prize for Best Feature Film at the Houston Worldfest in 2000.
Additional theater credits include New York theater productions of
On the Waterfront
and the Obie Award winning
Aven' U Boys
.