Mark A. Sheppard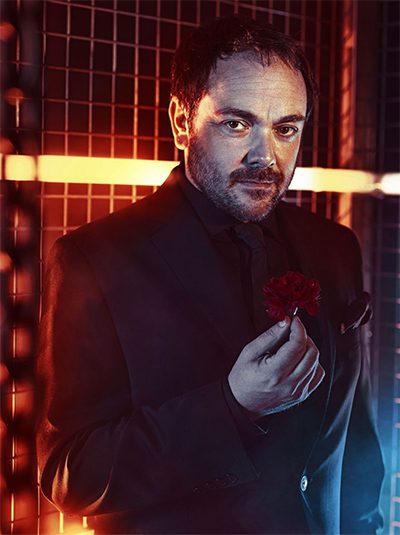 Mark Sheppard was born in London, England and began his film career in Jim Sheridan's
In The Name Of The Father
playing Guildford Four member Paddy Armstrong alongside Daniel Day-Lewis. An accomplished musician, he has recorded and played drums for The T.V. Personalities, Nikki Sudden, Robyn Hitchcock, The Barracudas, Light A Big Fire, School Of Fish and They Eat Their Own, among others. On stage, he has won several theatre awards, including The 1992 Drama Critic's Circle Outstanding Achievement Award for his performance in
A Cock & Bull Story
. He may be best known for his television work, as Romo Lampkin in
Battlestar Galactica
, Badger in Joss Whedon's
Firefly
, Ivan Erwich in Day 5 of
24
, plus roles on The
X-Files
,
CSI
,
Star Trek: Voyager
, and a host of other characters in film and television. Sheppard currently plays Jim Sterling opposite Timothy Hutton on TNT's
Leverage
, the Director of The Ring Organization in NBC's
Chuck
, the Demon Crowley in
Supernatural
for the CW, mysterious operative Mr. Valda in SyFy's
Warehouse 13
, and now Canton Everett Delaware III in the sixth season of the BBC's
Dr.Who
. He has lent his voice to various video games and commercials as well, from
The Conduit
to
Dragon Age: Origins
and Bear Grylls'
Man vs. Wild
.