Lucy Lawless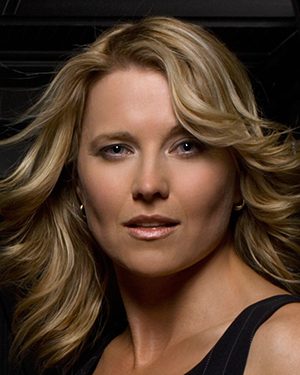 Born in New Zealand, Lucy Lawless became known around the world as Universal's butt-kicking Warrior Princess, Xena. Since then she has walked the Great Wall of China for Discovery Channel, murdered rapaciously on
Battlestar Galactica
, flown home on
The Simpsons
, and dated Larry David on
Curb your Enthusiasm
.
She appears in
Bedtime Stories
with Adam Sandler and Russell Brand, where she plays the villainous character Aspen, whose main thrust in life is to make Sandler's character miserable. This she did with aplomb and unbridled enthusiasm.
Since singing with Smokey Robinson, Kenny Loggins and Dionne Warwick on
Celebrity Duets
, Lucy has gone on to sing to sold-out rock shows in LA, NYC, Chicago and London.
She is also widely known for her role as Lucretia on the television series
Spartacus: Blood and Sand
, its prequel
Spartacus: Gods of the Arena
, and its sequel
Spartacus: Vengeance
.