Dino Andrade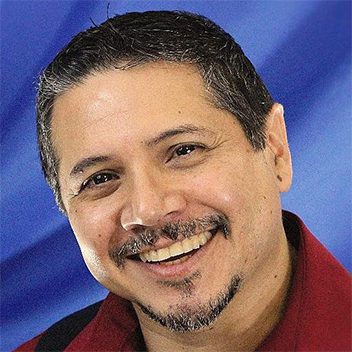 Archived Bio. Not part of the current Guest list.
Voice actor Dino Andrade is probably best known to video game fans as The Scarecrow from
Batman: Arkham Asylum
and
Batman: Arkham Underworld
. Andrade is also known as the voice behind Professor Putricide, Mimiron, High Tinkerer Mekkatorque, The Mad Bomber, The Death Knight Gnomes, and more from
World of Warcraft
and
Hearthstone
.
Additionally, Andrade has lent his voice to such high-profile properties as
Dishonored 2, Prey, Star Trek Online, Sophia the 1st, Dungeons & Dragons: Neverwinter, Brutal Legend, Call Of Duty, Guitar Hero, Pocket God
, and NERF-N-STIKE. Anime/gamer fans know him for his starring roles as Kenshin in
Sengoku Basara
and Ragou in
Tales Of Vesperia
, as well as his guest appearances in
Hellsing Ultimate
and
Ghost In The Shell: Stand Alone Complex
. Online Dino recently starred as Dutch the dog on
Get My Goat
for the DreamWorksTV YouTube Channel. On television Andrade has provided sound-a-likes for both the short-lived CBS series
$H*! My Dad Says
and ABC's
Jimmy Kimmel Live
. Andrade has also been heard in both radio and television campaigns for Kellog's Rice Krispies as the iconic voice of Pop of Snap, Crackle and Pop fame!