Melody Anderson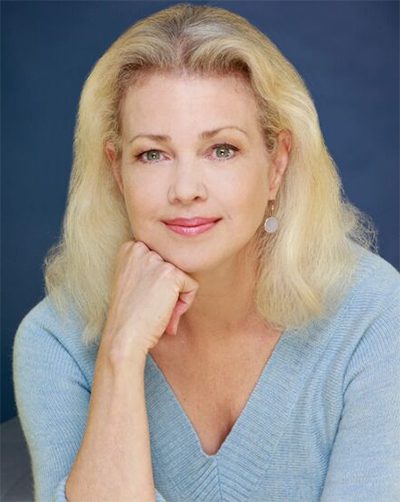 Archived Bio. Not part of the current Guest list.
Melody Anderson is not only a social worker and public speaker specializing in the impact of addiction on families, she is a retired actress whose most high-profile role was playing Dale Arden in the 1980 adaptation of
Flash Gordon
.
Her first national exposure was as a guest star in the 1977 series
Logan's Run
and as a "Sweathog" in a 1977 episode of
Welcome Back, Kotter
. She made numerous guest appearances on television, including
Archie Bunker's Place
,
Battlestar Galactica
,
Dallas
,
T. J. Hooker
,
CHiPs
, the pilot episode of
The A-Team
, and
The Fall Guy
. She had recurring roles on
St. Elsewhere
and
Jake and the Fatman
. She was the female lead of the NBC 1983 series
Manimal
and a guest star in the
Murder, She Wrote episode
"Prediction: Murder" in 1989.
In her most notable roles, Anderson played the female lead Dale Arden in the cult classic
Flash Gordon
(1980) and the female lead Janet Gillis in
Dead and Buried
(1981). In 1986, she appeared with Nicolas Cage in
The Boy in Blue
and starred in the made-for-television movie
Beverly Hills Madam
. From 1992–1993, Anderson portrayed Natalie Marlowe, and briefly her twin sister Janet Dillon, on the soap opera
All My Children
.
Anderson currently has a private practice in New York and Los Angeles, facilitates therapy groups, and provides staff supervision at several treatment centers in Los Angeles. Her goal is to replicate her New York radio show in The Southland.
Now ready for prime time, Melody Anderson, L.C.S.W, is a valuable media resource to inform, enlighten and entertain any audience on the various joys and difficulties of the human experience.