Michael Eklund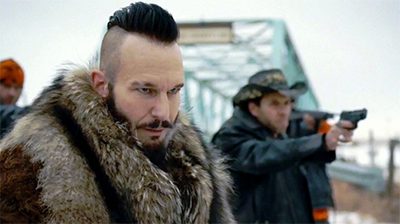 Michael Eklund is known for disappearing into every role and radically transforming his look for each new character.
Recent pivotal and leading roles in film for Michael include
Into the Forest, Zoom, Mr. Right, The Call, Errors of the Human Body
, and
Eadweard
to name just a few. Past notable performances in film include
The Divide, The Day, The Making of Plus One
, and
Walk All Over Me
.
Michael's work in these films have garnered him a host of accolades and awards for his riveting performances. Television appearances include guest starring or recurring roles on
Altered Carbon, Wynona Earp, Gotham, Bates Motel Season 2, Continuum, Almost Human, Alcatraz, Fringe, Intelligence
, and
Battlestar Galactica
.
Michael can currently be seen on
Dirk Gently's Holistic Detective Agency
with Elijah Wood penned by the mighty Max Landis for BBCAmerica.