Allen Williams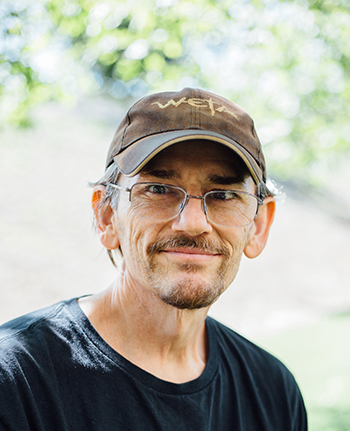 Archived Bio. Not part of the current Guest list.
Born in Tennessee in 1965, Allen Williams grew up living all over the United States in his early formative years. While traveling with his parents for work, his only constant companions were comics, paper, pencil, and his unlimited imagination. Books and movies drove his creativity further and soon he realized whole worlds were open to him on the empty pages of a sketchbook.
Williams began his professional career while he was still in fine art school and finally decided to step full time into art as a career in 1992. Since the start of his professional career his client list has grown from game companies to book publishers and beyond. He began working with CCG companies in the early 90's as he continued to polish his skills in figurative representation within his personal work. As his collectors and client list grew so did his style and skill throughout the years. His focus is now on his personal work but also includes concept work for films and television.
Some noted clients are Sideshow Collectibles, Tor Books, Paramount Pictures, Fox Film Production, Guillermo Del Toro, Lionsgate Films, Legendary Pictures, Wizards of the Coast, and Hasbro. Williams has won honors with the Art Renewal Center, the Chesley Awards, and Spectrum Fantastic Art. His works are shown in galleries and exhibitions throughout the United States and Europe.
Williams' influences range from the classical figurative work of John William Waterhouse and Norman Rockwell to the highly imaginative art of Zdzisław Beksiński and HR Giger. He lives with his wife and 2 children and their dog on the Gulf Coast.