Benjamin Radford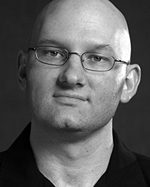 Archived Bio. Not part of the current Guest list.
Benjamin Radford is deputy editor of Skeptical Inquirer science magazine and a Research Fellow with the non-profit educational organization the Committee for Skeptical Inquiry. He has written thousands of articles on a wide variety of topics, including urban legends, the paranormal, critical thinking, and media literacy. He is author of ten books:
Hoaxes, Myths, and Manias: Why We Need Critical Thinking; Media Mythmakers: How Journalists, Activists, and Advertisers Mislead Us
, examining the ways in which deception is used in various media to influence decision making and public policy;
Lake Monster Mysteries: Investigating the World's Most Elusive Creatures
, a scientific examination of lake monsters around the world;
Scientific Paranormal Investigation: How to Solve Unexplained Mysteries
; and
Chupacabra: The Vampire Beast in Fact, Fiction, and Folklore
;
The Martians Have Landed! A History of Media-Driven Panics and Hoaxes
;
Mysterious New Mexico: Miracles, Magic, and Monsters in the Land of Enchantment
(Winner of the 2015 Southwest Book Award); and
Bad Clowns
, as well as a novel titled
The Merchant of Dust
.
Radford is a columnist for
Discovery News, Skeptical Inquirer magazine
, and the
Skeptical Briefs
newsletter. Radford created
Playing Gods: The Board Game of Divine Domination
, the world's first satirical board game of religious warfare. He has also made two short films:
Clicker Clatter
(2007), and
Sirens
(2009). He was also co-founder and co-host of the Parsec award-winning
MonsterTalk
podcast, and more recently
Squaring the Strange
.
Radford is one of the world's few science-based paranormal investigators, and has done first-hand research into mysterious phenomena including psychics, ghosts and haunted houses; exorcisms, miracles, Bigfoot, stigmata, lake monsters, UFO sightings, reincarnation, and crop circles, and many other topics. He is perhaps best known for solving the mysteries of the Santa Fe Courthouse Ghost in 2007, and the Hispanic vampire el chupacabra in 2010.
Radford regularly speaks at universities, colleges, and conferences across the country about his investigations, and has appeared on the Discovery Channel, the History Channel, the National Geographic Channel, the Learning Channel, CBC, BBC, CNN, and other networks with three letters. He also served as a consultant for the MTV series
The Big Urban Myth Show
and an episode of the CBS crime drama
CSI
. Radford has appeared in many publications including the
Wall Street Journal, Wired, The New York Times, Vanity Fair
, and
Ladies' Home Journal
, and quoted by
Parade
columnist (and world's smartest person) Marilyn vos Savant, Pink Floyd's Roger Waters, biologist Richard Dawkins, and others. He also teaches a popular workshop on scientific paranormal investigation.