Dave Tango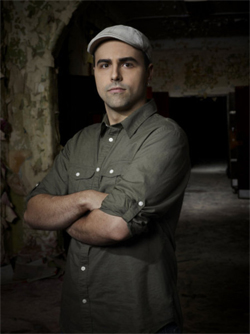 Archived Bio. Not part of the current Guest list.
Dave is one of the investigators/evidence analyst on the popular SyFy Channel TV show
Ghost Hunters
. Besides the paranormal, Dave enjoys photography, music, and magic.
Dave Tango travels throughout the world investigating places said to be haunted. He is the youngest member of the Ghost Hunters team. He has been interested in the paranormal and ghosts since he was a little boy. He loves creating music and art, working out, photography, magic, and people. Dave has a very big heart and loves to be around good people. One of his main goals in life is to educate people on the subject of Tourette Syndrome, which he has had since he was a little boy. He is always trying to raise funds for research. Dave has been an inspiration to many people, especially the young ones who can see that they can succeed in life despite having this affliction.