Gail Z. Martin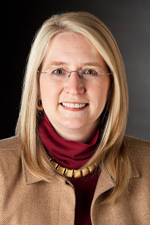 Gail Z. Martin writes epic fantasy, urban fantasy and steampunk for Solaris Books, Orbit Books, and Falstaff Books. Series include
Darkhurst
, the
Chronicles Of The Necromancer
, the
Fallen Kings Cycle
, the
Ascendant Kingdoms Sag
a, the
Assassins of Landri
a, the
Night Vigil
, and
Deadly Curiosities
. Newest titles include V
engeance
,
Tangled Web,
The Dark Road
, S
ons of Darkness
, and
Assassin's Honor
.
The Jack Desmet Adventures
(Steampunk) series, as well as the
Mark Wojcik Spells Salt and Steel
series,
Joe Mack Cauldron
series, and the
Wasteland Marshals
series are co-authored with Larry N. Martin.
As Morgan Brice, Gail also writes urban fantasy MM paranormal romance. New and upcoming books/novellas include
Witchbane, Burn, Dark Rivers, Badlands
, and
Lucky Town
.