Gail Z. Martin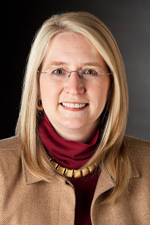 Gail Z. Martin writes epic fantasy, urban fantasy and steampunk for Solaris Books, Orbit Books, Warhammer, and Falstaff Books. Series include
Darkhurst
, the
Chronicles Of The Necromancer
, the
Fallen Kings Cycle
, the
Ascendant Kingdoms Saga
,
Deadly Curiosities
.
The Spells Salt and Steel
series and
Iron & Blood
are co-authored with Larry N. Martin.
Vengeance: A Darkhurst Novel,
is the second in a new epic fantasy series for Solaris. An original epic fantasy novel for Warhammer will be published in 2018. Her
Deadly Curiosities
urban fantasy series set in Charleston, SC has a new novel,
Tangled Web
, and a new collection,
Trifles and Folly 2
.
Spells Salt, and Steel
, co-authored with Larry N. Martin, is the first in another new urban fantasy series (
Falstaff
) and the
Iron & Blood
universe has the Storm and Fury collection of short stories, and an upcoming new novel,
Spark of Destiny
.
Gail is also the author of
Scourge: A Novel of Darkhurst, Ice Forged, Reign of Ash, War of Shadows and Shadow and Flame in The Ascendant Kingdoms Saga, The Chronicles of The Necromancer
series (
The Summoner, The Blood King, Dark Haven, Dark Lady's Chosen
);
The Fallen Kings Cycle
(
The Sworn, The Dread
), and the urban fantasy novels
Deadly Curiosities
and
Vendetta
.
Martin writes three ebook series:
The Jonmarc Vahanian Adventures, The Deadly Curiosities Adventures
, and
The Blaine McFadden Adventures
.
The Storm and Fury Adventures
, steampunk stories set in the
Iron & Blood
world, are co-authored with Larry N. Martin.
Her work has appeared in over 35 US/UK anthologies. Newest anthologies include:
Clockwork Universe: Steampunk vs. Aliens, Gaslight and Grimm, Hath No Fury, Journeys, #We Are Not This, The Baker Street Irregulars, In a Cat's Eye
, and a forthcoming UK Gemmell tribute anthology.