Peter V Nguyen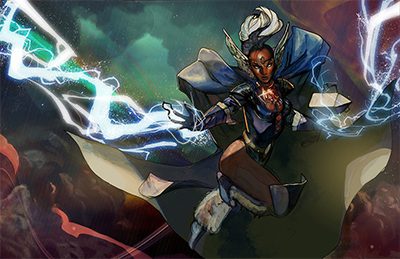 Archived Bio. Not part of the current Guest list.
Peter Vuong Nguyen is born and raised from Honolulu Hawaii. He has been drawing as long as he can remember. Has loved Comic book and animation as almost as long as he loved to draw. Nguyen was voted most artistic in his high school yearbook superlatives and has always loved learning new things and meeting new people.
In 2006 Peter Nguyen entered the Wildstorm competition during Wizard L.A with his first seqentails ever and learned he could fall in love with story telling. He was luciky enough to be selected to be one of four contestant by Jim Lee.
Graduating from Cal State University Northridge that same year , he had the honor to work on a cartoon animated series produced by Kickstarter with Boyd Kirkland and Steve Gordon called
Wolverine and the X-Men
. He was the production assistant, but also a primarily a effects designer and learned he also loved conceptual design.
His first published sequential work with DC comics drawing a
Superman
short story in the
Halloween Special
(2009). He later went on to work on
Catwoman
,
Return of Bruce Wayne
(
New York Times
best seller),
Secret Six
, and
Gotham City Sirens
.
He has also worked for Marvel Comics, with characters like Black Widow, Inhumans, and other Avengers. Other Notable companies include Hasbro comics and cover work for Boom Studios and
Voltron Force
(2011).
He currently lives In Sunny Southern California.When he isn't drawing or reading comics, he loves to swim, hike, and take pictures.