Tamsen McDonough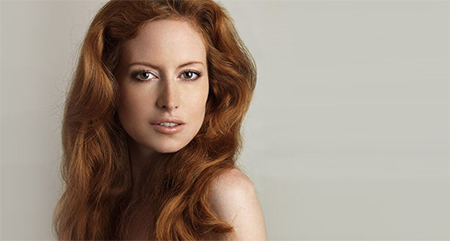 Archived Bio. Not part of the current Guest list.
Tamsen McDonough was born in Vancouver, BC and began her formal acting training at SFU. However, her acting addiction started much earlier in a small part in her Grade Three production of Oliver Twist.
From there, her acting bug fed on short films (including
Black Cadillacs
, accepted at the Cannes Short Film Festival) and indies (including
Brastrap
, accepted to the Cannes, LA, NY & Colorado Film Festivals), parts on
The Incredible Hulk
(Universal),
Murdoch Mysteries/The Artful Detective
(CBC/Ovation), and
The Jon Dore Show
(The Comedy Network). It has since continued to grow on projects such as
G
rey Gardens
(HBO),
Chloe
(Sony),
Motive
(CTV),
Lost Girl
(Showcase), and a recurring part on
The Bridge
(CBS/CTV). McDonough is currently enjoying her foray into the incredible sci-fi genre world with her series regular role as the "fourth Killjoy", the beloved Lucy on Space Channel's hit series
Killjoys
.
At the urging of passionate fans, she was asked to also guest-star in
Killjoys
as the physical embodiment of Lucy.
Killjoys
is currently shooting its third season, still holding the position of top-rated show on Space Channel of all time. As well,
Killjoys
is televised on CRAVE TV and, to date, has aired in the US (SYFY), UK (SYFY), Australia (SYFY), South Africa (M-NET), Brazil (SYFY), Germany (SYFY), France (SYFY), and Spain (SYFY).
She has attended numerous SciFi conventions including FanExpo in Toronto (for both seasons of
Killjoys
) and is looking forward to talking to fans at Cons around the world.
McDonough enjoys activity dates with friends, hanging out with dogs, watching stand-up comedy, and finding the perfect mockumentary. She likes Funko Pops, anything starring Nathan Fillion or Ryan Reynolds, and eating lots of treats. She is passionate about writing, especially anything she can star in.